WHEN PESTS MEET THE FUTURE
50% of the time in the pest control industry is dedicated to rodent control. 70% of the time spent in rodent control is dedicated to checking empty mousetraps.
That means that 34% of your time can be saved!
Many hours have been wasted checking empty mousetraps.  Until now.
With IPM Square those days are over.
Simple & intuitive mobile application
Keep updated about your traps.
Wherever you are, from any device.
A simple and user-friendly mobile app, displaying a map with all of your traps and their status.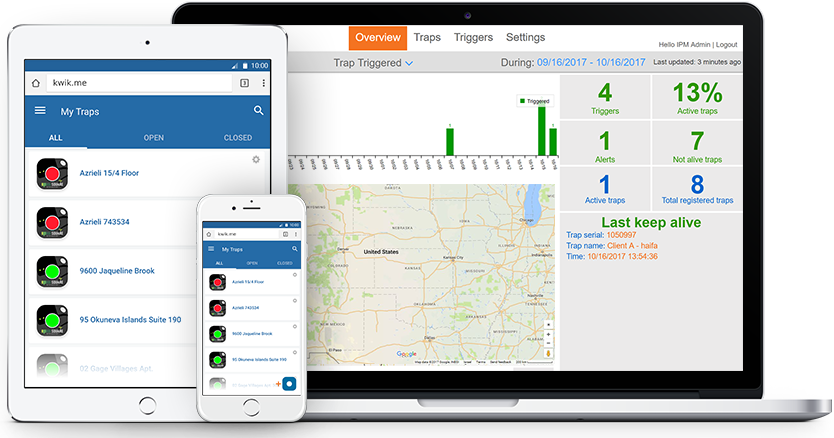 IPM Square LTD.
23 HaYasmin St
Moshav hadid 7313500, Israel